Swelldesk Coliving & Coworking
Located in the most popular surf region of Portugal.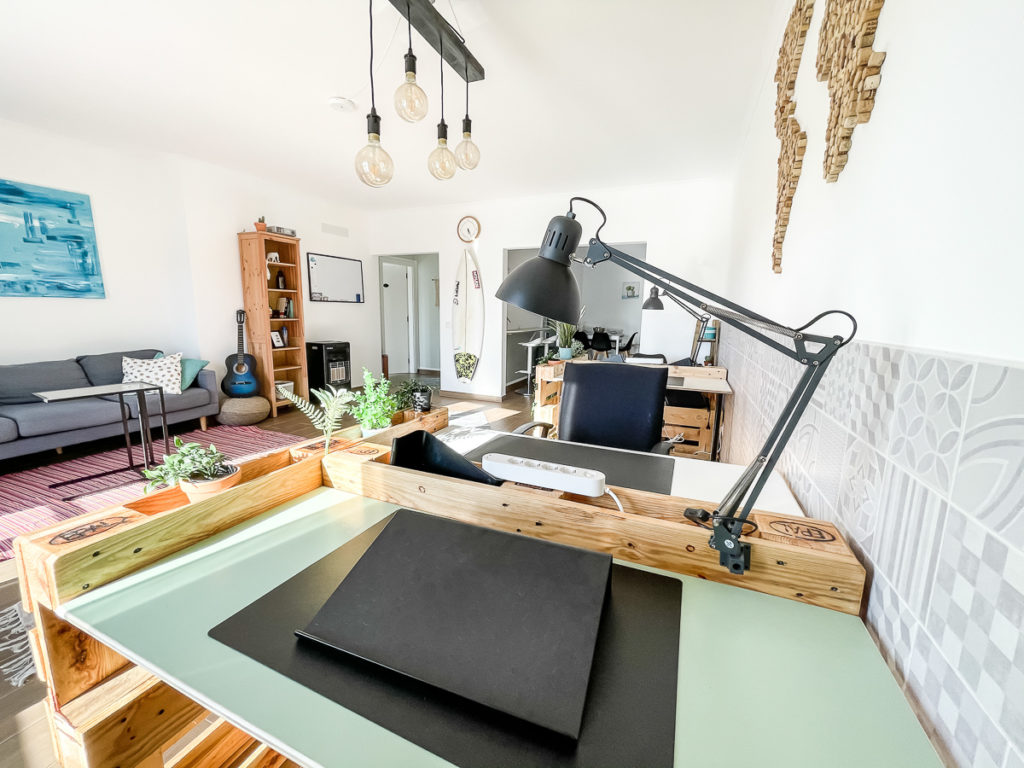 Atouguia Da Baleia, Peniche
The perfect and inspirational place to be, work and connect with like-minded people.
Swelldesk is a creative and fun coworking and coliving space in Portugal. It's located right next to Peniche, one of the best surf spots in Europe. The beaches around Peniche are offering surf swells all year round. A perfect match if you like watersports.
No bad days
Getting the perfect work-life-balance in this creative and active environment, next to beaches and surf swell.
Portugal fits perfectly for finding the balance between remote work and outdoor activities. Come to Swelldesk and meet new like-minded people from all over the world, forge new friendships and learn new skills. Also, whole teams are invited to stay here for a workation.
Our creative and comfortable work spaces are to strengthen your productivity and the open built of the apartment supports the socializing with other digital nomads.
Our Difference
What we offer you
1.000 MBit
We provide f*cking fast Gigabit Internet in our space. Wi-Fi strength varies down to 200 MBit in some area.
11 Desks
Desks in total for your comfort. Feel free to choose between sitting or standing desks
3 Rooms
We accommodate up to 6 people at a time. Get done some serious productivity. That's work/life balance.
Skype Room
Our Skype Room brings you the comfort and privacy you sometimes need to make important calls without anyone disturbing you.
Rentals
Please don't hesitate to ask Kerstin about our surfboard and bike rentals.
Short Distances
A supermarket less than 60 seconds walking, the beaches roughly 7 minutes by car, Lisbon Airport 60 minutes.
Printer
If there is any need you can always use our Wi-Fi printer located in our Skype Room.
Neighborhood
Enjoy the typical Portuguese flair in this lovely little town. Live like a local.
Socialising
Find new friends, like-minded people and business partners in our Swelldesk Community.
Looking for a good space to combine working and living?